Spotlight Saturday at Spring Grove Features: Dietra Henderson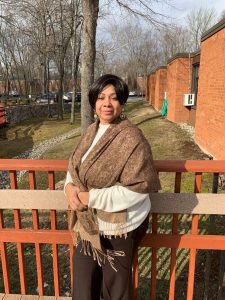 Spring Grove is pleased to present Spotlight Saturday, where we showcase our talented staff members. Please take a moment to read about this week's spotlighted staff member: Dietra Henderson, our Clerical Administrator/Accounts Payable Clerk.
A Quick Q&A with Dietra:
Q: How long have you been in clerical administration?
A: I've been working at this facility for a year and a half.
Q: What do you like most about Spring Grove Rehabilitation?
A: What I like the most about working at Spring Grove is the teamwork that's given from all members of our team.
Q: What is your Favorite Movie?
A: My favorite movie is Black Panther.
Q: What do you like to do for fun outside of work?
A: What I LOVE to do outside of work for fun is, SHOP SHOP SHOP.